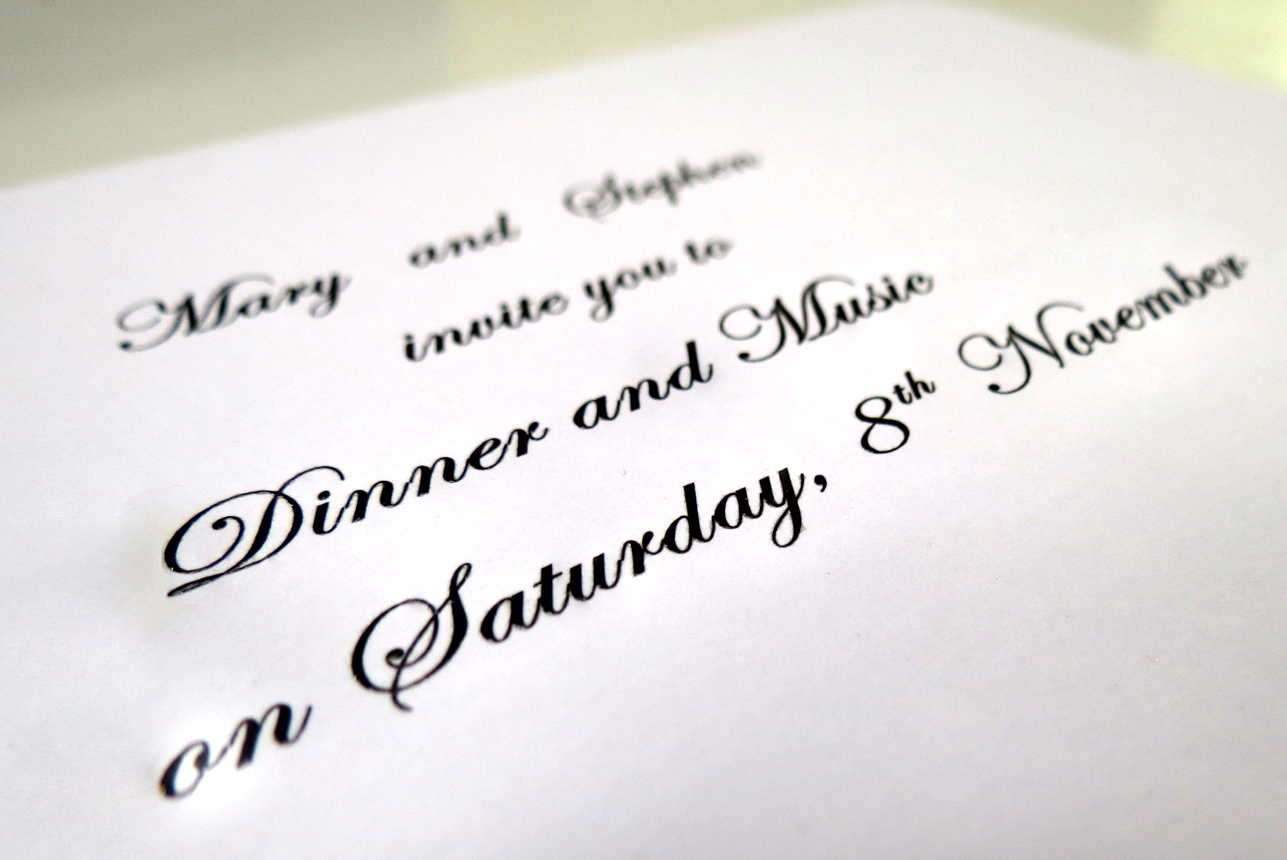 RAISED TYPE - THERMOGRAPHY
Thermographic printing is a process creating raised type. It looks stunning and has a high quality feel to it.
Thermography is commonly used on wedding invitations, letterheads, business cards and other stationery.
The finished product looks similar to an embossed item, with raised letters providing a textured finish. There is no impression on the reverse of the paper / card however. The print will often look glossy.