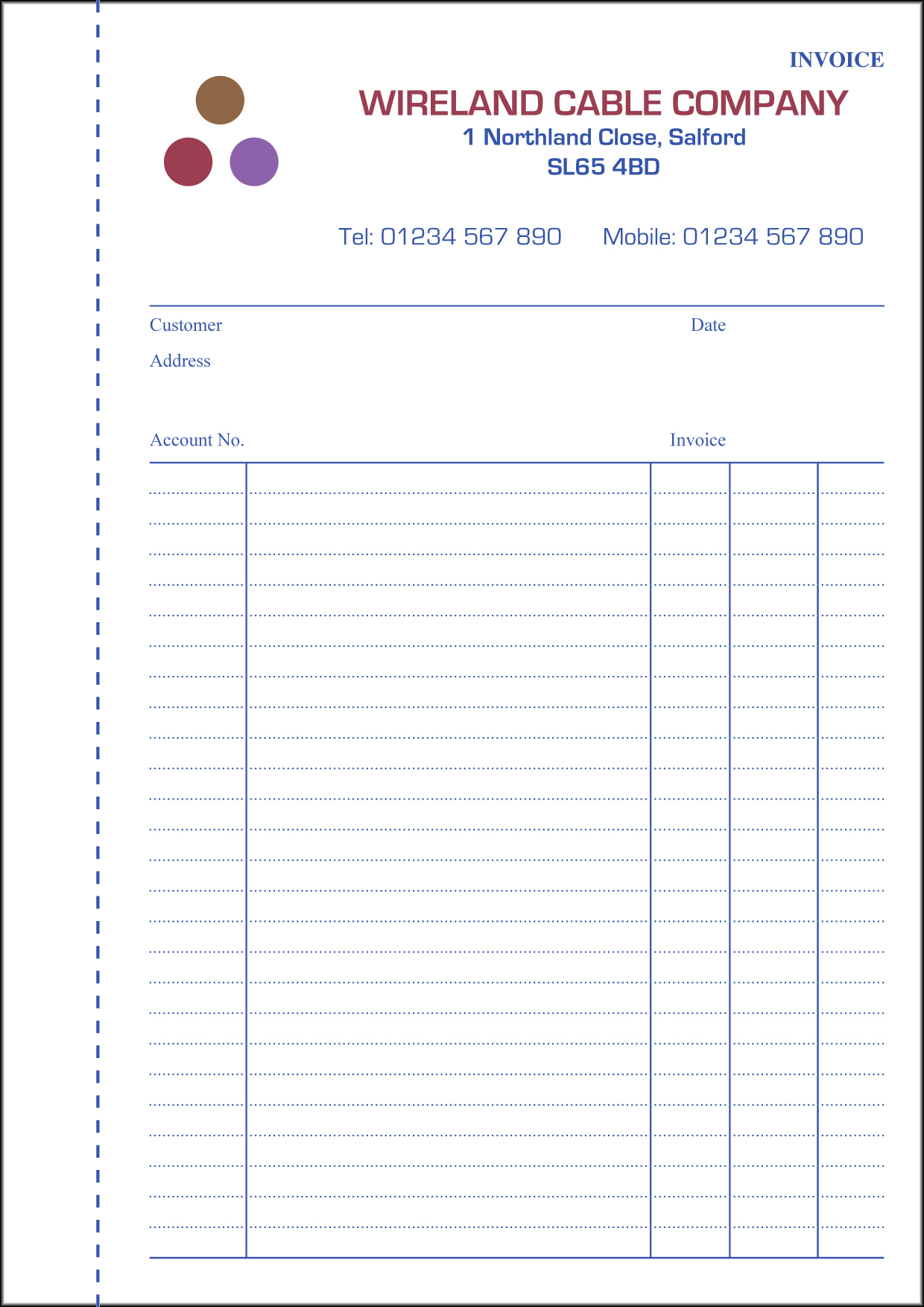 INVOICES
An invoice is a document issued by a business, describing detailed information of services supplied. Invoices usually include the description of the service supplied, the costs (including a breakdown of V.A.T. charges), address & business details details. Additionally terms & conditions of payment are often included, sometimes on the reverse of the invoice if there is a lot of information.
Two, three and four part NCR (no carbon required) invoice pads and sets can be produced, allowing you and your clients and customers to keep clear, accurate records of your transactions.
Invoices can be supplied as:
Loose sets, where each set is separately glued together.
Glued into pads normally 50 sets per pad, with a greyboard backing.
Made up into books where the top copy or copies are perforated and the bottom copy stays in the book. They are normally stapled and taped in books of 50 sets per book.